1018 respondents from NCCS A and B households between the ages of 28 and 40 who either had an electric vehicle or planned to purchase one in the following year were polled for the study.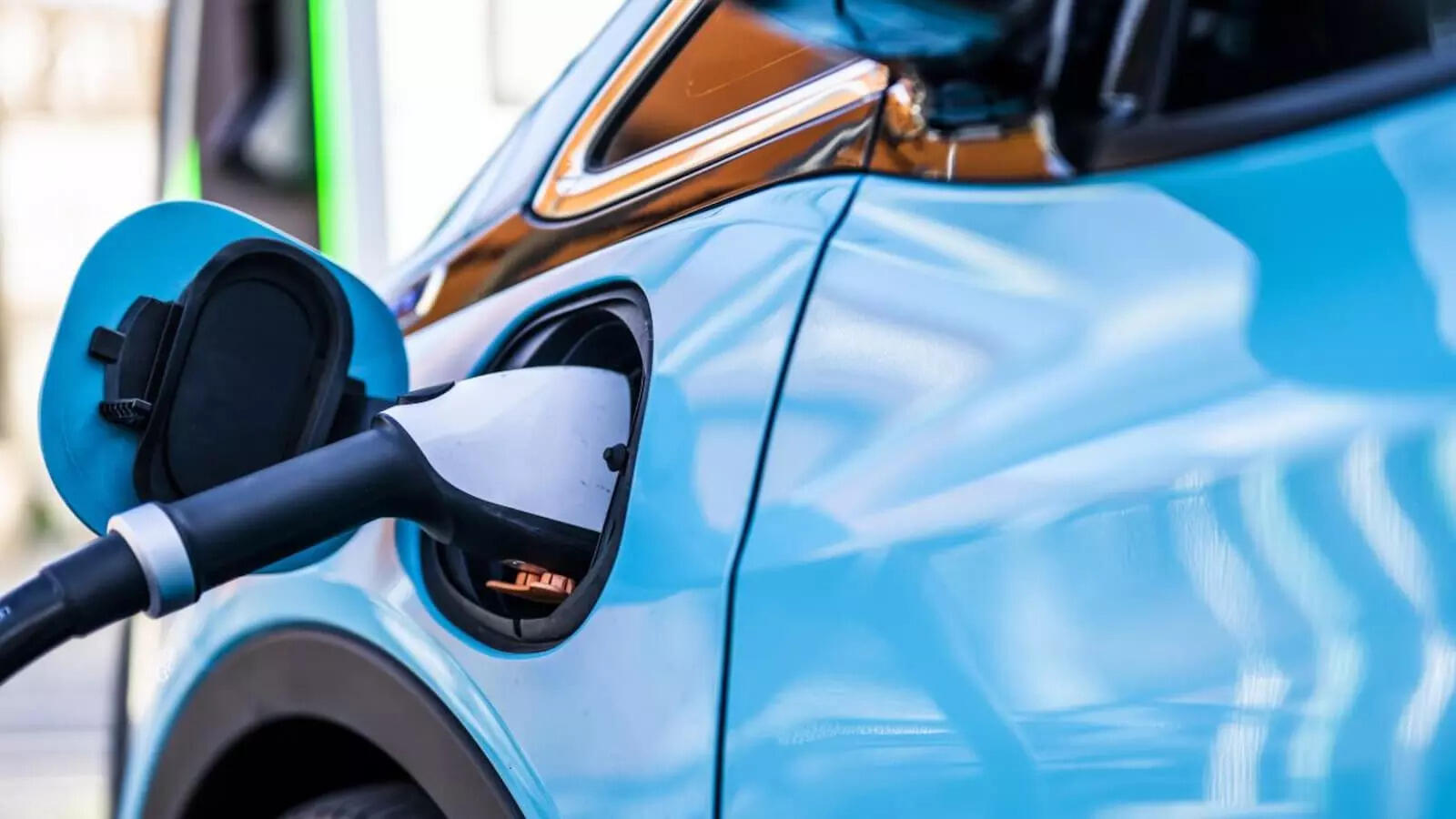 In India, electric car adoption appears to have a promising future. In a study of more than 1000 respondents, 57% said they would invest in electric vehicles (EVs) for their practical benefits, while 56% said they would buy EVs for their environmental benefits. These are some of the key conclusions of the most recent analysis released by the survey firm and the tech-first insurance provider Acko. 1018 respondents from NCCS A and B households between the ages of 28 and 40 who either had an electric vehicle or planned to purchase one in the following year were polled for the study. The future, in the opinion of consumers, is electric
There is a lot of optimism about the future, even though the majority of respondents, or 60%, think that India's current population is not prepared to support electric vehicles and feels the need for drastic improvement. According to the study, 89% of participants believe India will have the necessary EV infrastructure in place by 2030. In fact, 66% of respondents think EVs would outperform gas and diesel vehicles and save money over time.
Why EV?
The freedom an EV gives appeals to 44% of those who intend to buy one. They also think that having the choice between hybrid and fully electric vehicles will give them the best of both worlds.
47% of potential buyers think that EVs offer a significantly lower cost per mile than conventional solutions. 56% of intenders stated that they are interested in new technologies and want to be a part of the responsible shift in thinking about the environment.
It's quite fascinating to notice that for EV owners, environmental responsibility takes precedence above the conveniences that intenders find appealing. As an illustration, 63% of EV owners said that buying an EV was a part of their commitment to lower their carbon impact.
62% of intenders are concerned about gasoline price increases, while 57% of them are drawn to cutting-edge technology. 51% of respondents claimed that operating an EV is less expensive than utilising a gasoline or diesel vehicle. In fact, 48% of the owners claimed that EVs were more expensive per mile than standard vehicles.
The obstacles
What then prevents people from making EV investments? All the solutions are in the report. The first cause for concern is the absence of charging options, which is followed by the ongoing safety concerns.
Concern over the shortage of charging stations in and near residential areas is voiced by 40% of intenders. They also said that there needed to be greater clarification on how long it takes to fully charge a car. Additionally, 40% of intenders have voiced concern over recent news stories regarding EV fires starting. Another issue to be worried about is the price of replacing the battery and how often that would be necessary because that is one of the major expenses associated with an EV. Additionally, they are worried about the viability of long-distance EV travel.
Additionally, 41% of EV owners think that charging an EV takes a long time, and 40% of owners are concerned that residential complexes don't have enough charging stations. Additionally, according to 49% of EV owners, the cost of battery replacement is a significant factor in EV ownership. One noticeable issue is that 43% of EV owners feel that their vehicles' performance and driving experience fall short when compared to conventional vehicles." India is the fourth-largest auto market in the world. To further understand consumer perceptions of EVs, we collaborated with YouGov India and conducted interviews with respondents who are either current owners or those who plan to purchase EVs in the near year. As a result, we have been able to pinpoint the main issues and obstacles to the adoption of electric vehicles in India, as well as what EV owners want manufacturers and intenders to know about EV safety and the need for EV-specific insurance policies "Animesh Das, Senior Director of Motor Underwriting at ACKO, said.
gap in knowledge
The paper also identifies other EV-related knowledge gaps that still need to be filled. For instance, 63% of respondents were unaware that the easiest way to put out an EV fire is with sand. There are also gaps in our understanding of battery longevity. For instance, 66% believe that batteries only have a lifespan of 2 to 5 years. The good news is that 8 out of 10 people correctly understand that charging habits affect an EV's battery life. Insurance is a crucial component of owning an EV, and as EVs become more and more popular, so has the market for specialised insurance products. 67% of respondents stated they are willing to pay a premium for a bespoke insurance solution for their electric vehicles, while 79% said they want one. However, 53% of respondents claimed that there aren't enough reliable partners offering EV-specific insurance packages. Owners and intenders of electric vehicles (EVs) have chosen online insurance providers when it comes to purchasing a policy. 59% of consumers desire to purchase a policy online from companies like ACKO. The report's main conclusion is that there is a pressing need to raise awareness of EVs and many EV-related issues. It is clear that Indians are enthusiastic about EVs and believe they will shape the future of transportation, but a lack of market information and communication barriers are preventing them from embracing the technology.